Profile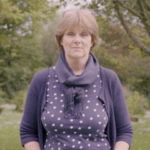 Alison Ryder-Cook
My CV
Qualifications

Bath High School – 7 x GCSEs

Cornwall College – 2 A Levels (French, Geography)

Reading University – BA Archaeology

Sheffield University – MA Environmental Archaeology

Cambridge University – MPhil Social Anthropology

Education

Bath High School, Bath, Avon (GCSE's)

Cornwall College, Redruth, Cornwall (A Levels)

Reading University, Reading (BA degree)

Sheffield University, Sheffield (MA degree)

University of Amsterdam, Holland (research)

Cambridge University, Cambridge (MPhil degree)

Qualifications

Bath High School – 7 x GCSEs

Cornwall College – 2 A Levels (French, Geography)

Reading University – BA Archaeology

Sheffield University – MA Environmental Archaeology

Cambridge University – MPhil Social Anthropology

Current Job

Social Research Interviewer
About Me:

My name's Alison Ryder Cook and I work for the National Centre for Social Research. I originally trained as an archaeologist with a BA in Archaeology and worked on archaeological sites in Europe and USA. Then I realised that I wanted to work with living people (rather than the remains of dead people) so I moved to social anthropology and completed an MPhil in Social Anthropology at Canmbridge. After becoming a parent, I moved into social research with the National Centre for Social Research, which was a job I could do from home while bringing up a small child. This turned into a full time career for the last 28 years, which is always varied, flexible and gives me lots of contact with a wide array of people. We ask the public what they think about a variety of topics from health, education, housing, politics, transport, mental health etc. This data is used to change social policy in the UK and to improve people's lives in general.

Read more

We do interviews to find out about what's going on and what's important for people living in Britain. For example we ask them about their health, education, mental health, transport, housing, and poverty.

I think it's really important we have this information so that the government can make decisions about what changes need to be made.

One of the studies we do is called the Family Resources Study. For the last 33 years, we have looked at how many people are living in poverty in this country.

One of the things that was a result of that study was the winter fuel allowance for elderly people, which has made a big difference to people's lives. That was brought in because of the work we did.

I have been doing this job for 28 years. I have no idea how many people I've interviewed in that time, but I would imagine it's somewhere between 30 thousand to 50 thousand people. Maybe more. I don't know.

My Typical Day:

I love the fact that every day is different. Every day I meet an extraordinary array of people.

Why did I choose this job:

I feel I'm in a small way contributing to changing social policy in this country, to make people's lives better. I genuinely believe that and that's what keeps me in my job.

That's what motivates me to go on doing what I'm doing. That's why I enjoy what I'm doing. And I also love talking to people.
My Interview

How would you describe yourself in 3 words?

Passionate about social change

What did you want to be after you left school?

A writer

Were you ever in trouble at school?

Yes but not for anything serious

Who is your favourite singer or band?

Too many to list here

What's your favourite food?

Healthy vegetarian food

What is the most fun thing you've done?

Camped out under the stars with Bedouin tribes in Jordan

If you had 3 wishes for yourself what would they be? - be honest!

Travel more of the world, have a really big dog and meet David Attenborough
My profile link:
https://ias.im/u.297903
---
---
---
---