Profile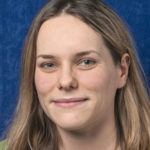 Fiona Travers
My CV
Education

I went to primary, secondary and sixth form in Carlisle.
Then I went to university in Newcastle Upon Tyne.

Qualifications

GCSE's and A Levels in Carlisle. This helped me to get into university.

Zoology degree at Newcastle University. This helped me to get my first graduate job at the Centre for Life science centre.

After that I did a courses in teaching lifelong learning, working with people with dementia and other special needs. This helped me to understand how best to work with these people, and help them to learn.

I did a course in people management at work. This has helped me to understand more about myself and how to support the people I manage at work.

I am now doing a Level 5 course in Learning and Development online with CIPD. This will help me to train others and help them improve themselves at work.

Work History

Dorothy Perkins as a Retail Assistant.
Clarks as a Retail Assistant.
Centre for Life as a Science Explainer.
National Museum of Scotland as a Learning Enabler.
Abu Dhabi Science Festival as a Team Leader.
Almond Valley Heritage Centre as a Project Officer.
Royal Observatory Edinburgh as a Public Engagement Officer.
Royal Observatory Edinburgh as a Senior Public Engagement Officer.

Current Job

Senior Public Engagement Officer

Employer

Science and Technology Facilities Council (part of UKRI)
About Me:

Hello! I am a nature loving, science geek who loves eating good food and watching live music!

Read more

I live in Edinburgh with my husband Alan, and my extremely fluffy cat called Ivor. My favourite food is pizza, or anything that has a topping of cheese. I love being outdoors and I have climbed a lot of mountains, including Mount Kilimanjaro in Africa! I like to listen to podcasts about crime or unsolved mysteries.

My Work:

I help scientists and engineers tell the story of science and technology in a fun and hands on way.

Read more

My job is different every day, which is what makes it really interesting. I work with lots of people at the observatory and a big part of my job is being approachable and able to adapt to lots of situations. I have to be very organised when planning events and activities, making sure I have got everything in place for things to run smoothly. Sometimes things go wrong but you have to keep calm- once someone who was going to do a talk got stuck on a train so we had to cancel last minute! In the last year I have had the chance to use lots of digital tools and run events online- learning how to do a Facebook Live for the first time was a challenge but lots of fun!

My Typical Day:

My day usually starts with a coffee and a quick check of emails and social media for questions about our events, followed by planning for new activities with the help from experts like astronomers, and then in the evening helping behind the scenes for an online webinar.

Read more

Some of the things I might do in a day:

Checking and replying to messages by email, phone or social media.
Working on a new activity or workshop with an expert such as an astronomer.
Running a training session for teachers to help them do astronomy activities with their class.
Meeting with a community organisation for a special project (like a space themed art group)
Introducing an online event and looking after behind the scenes things like chat and Q and A.
Testing out a craft activity or experiment for a short video to share online.

The qualifications required for this job are:

It is useful to have a degree (or similar qualification) in a scientific subject if you want to work somewhere like the Royal Observatory Edinburgh- but not always. I have a Zoology degree, but didn't end up working with animals!

You need to have lots of experience working with people and really good communication skills.

My first jobs were working in shops and then in visitor attractions like science centres and museums.

How I got into this job:

Since my degree, I knew I wanted to do a job that meant talking to people about science but I didn't know that Science Communication or Public Engagement existed! It has been a challenge sometimes to progress as there is lots of competition for jobs, but if you keep speaking to people and keep your eyes open then the opportunities will appear!

Why did I choose this job:

I have been very lucky to work in some really amazing places, and the observatory is definitely a unique place to work. I saw the job when I was coming to the end of my time working somewhere else, and it looked like such a great opportunity. I went for it, and have been here since (5 years and counting!)

Experiences this job has given me that I might not have got elsewhere:

The job has given me lots of chances to be creative and try out new things. We learn best when we can make mistakes! I didn't think I would be doing so many events and activities online, so it has been great to learn more digital skills since the pandemic (one good thing at least!) I like that I get to travel sometimes to the other scientific labs in England, and also go out to visit groups in Edinburgh and get to know the city better.
My profile link:
https://ias.im/u.308307
---
---
---
---