Profile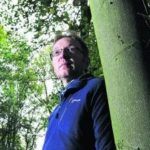 Nigel Fisher
I am the conservator of Wytham Woods.
My CV
Education

Goldsworth Primary

Woking Boys Grammar

Woking College

Qualifications

O level – 9

A levels – 3

Geography Bsc 2:1

Forestry Msc with Distinction

The Geography Bsc was basically ecology, ecology and ecology

The Forestry Msc gave me anadditioonal skill that my competitors in the job market didnt have

But and it is a big but whatever your qualifications go and volunteer. People will see you and your skills and enthusiasm. All  my jobs bar one came through personal contacts.  The present job is the only exception but in this case they were looking a site managers with certain skill sets so they recruited from one organisation that had a great reputation

Work History

British Trust for Conservation Volunteers – Field Officer

Natural England – Assistant Site Manager

Oxford University – Conservator of Wytham Woods

Yes I have never done a "real" job in my life – I just play with trees, tractors and 4WD Quad bikes!

Current Job

Conservator of Wytham Woods

Check out: https://www.wythamwoods.ox.ac.uk/home#/

Employer

University of Oxford

Don`t read papers – full of fantastic, wonderful, caring, enthusuastic  people who happen to have great talents in one area of their life .  We all have talents – go and use them.
My pronouns are:

Anything polite

About Me:

A cake eating , running,  ecologist. Probably in that order!

Read more

I should be in Glastonbury manning a science stall. then serching down prog rock before turning into an evening goth.

I have a fantastic memory of cafes but often have no idea which day it is.  My favourite newspaper is The Guardian simply because of the Sports pages.  My mind contains every single irrelevant science fact in the world.  I last wore a suit in 1984. Saw a comb in 1974. Have had the same (great) fashion sense since before time began.

Have the best sense of humour in the world. The world simply hasnt caught up with me. My motto in life is "A smile costs you nothing".

My Work:

My job title is Conservator of Wytham Woods. I create the playing field for Oxford University researchers to play on

Read more

https://www.wythamwoods.ox.ac.uk/home#/

Our website has lots of info about all of outr work

Check out our Laboratory with Leaves videos

I presently co-ordinate over 100 researchers.  These range from folk collecting species to examine their genomes to researchers looking at climate change

I locate all of the research so that groups don`t interfere with each others work. If you check our website you can see we are open to the public, run numerous outreach activities, entertain school groups as well as being involved in conservation projects

My Typical Day:

Anything can and does usually happen!

How many people get the following on a phonecall:

"One of your badgers is under my bed. What are you going to do about it!"

Read more

So yesterday we sited a new grassland climate change project,  finished a new art installation ( giant pollen balls floating amonst trees),  tidied up after a two day Well Being course, organised the cleaning pof our Swiss Chalet that houses our researchers, and then helped a Writers Workshop in the Woods. Paticipants questioned me about my work and what happens in the Woods at night! Yesterday was a 7.30 to 21.00 hour day.
My profile link:
https://ias.im/u.297002
---
---
---
---